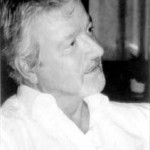 Born in 1944 in Bern.
Studied music at the Conservatoire de Lausanne.
Training in Paris with Marie-Claire Alain and Gaston Litaize.
Studies in Paris (in writing music License).
Studies at the Basel Music Academy ; soloist diploma.
Follows Masterclass Marie-Claire Alain, Luigi Ferdinando Tagliavini, Anton Heiller, Gustav Leonhardt.
Winner of various competitions (Zurich, Lausanne, Bologna, Paris, St. Albans)
Since 1973, Jean-Marc Pulfer was organist at St Matthew Lucerne, lecturer at the conservatories of Bern and Lucerne and the Municipal School of Lucerne.
Concerts, radio recordings and recorded TV worldwide.
Disc recordings for Erato and RCA Paris (including Maurice André and JF Paillard Chamber Orchestra).