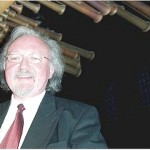 Hans-Dieter Möller, was born in 1939 in Duisburg.
Sacred music education, composition and organ at the Folkwang Hochschule, Essen. 1966 : improvisation studies in Paris with Jean Langlais.
1977 : appointed professor of organ (interpretation and improvisation) at the Robert-Schumann-Hochschule Düsseldorf. Since 1986, he is expert organ of the Archdiocese of Cologne.
Giving concerts and master classes in most European countries and in North America, he is also jury in national and international competitions (Grand Prix de Chartres 1976 Berlin Mendelssohn,…).