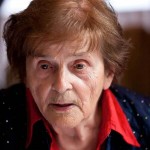 Alena Veselá studied at the Conservatory and at the Janáãek Academy in Brno, where she was a student of Professor Frantirek Michalek.
She also studied musicology at the Masaryk University in Brno.
Alena Veselá played in several important musical centers of Europe, the United States and Canada, and as a soloist with major orchestras
She performed the world premiere many works of contemporary Czech composers.
The repertoire embraces Alena Veselá producing organ of all times.
She has made numerous recordings with works by Bach, former Czech masters (Brixi, Stamitz, Linek) as well as contemporary Czech composers (P. Eben, Mr Habeláã, P. Parsch).
While pursuing his career as a virtuoso, Alena Veselá exerts teaching at the Academy Janáãek Brno, of which she was President from 1990 to 1997.