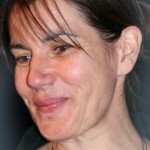 Dominique Troccaz very quickly passionate about music and oboe. She began her studies at the Conservatory of Chambéry, his hometown, and then pursues the Paris region. In 1982, she joined the class of Claude Maisonneuve and she won first prize at the National Conservatory of Rueil Malmaison, where she now teaches oboe and the Conservatory of the 9th district of Paris.
Trained in classical music, Dominica Troccaz participates at sacred music concerts of St. Roch. Easily integrated she was invited regularly in various orchestras since 1985 (Orchestra of Paris, particularly under the direction of Z. Metha and C.M Giulini, as well as the Ensemble Orchestral de Paris, then direction A. Jordan J. Nelson ). Her artistic career, her openness, her musical versatility, drive to become principal oboe of the troop Jerome Savary at the Opéra Comique orchestra for several shows including "La Vie Parisienne". More recently, she worked as principal oboe with symphony orchestra Divertimento under the direction of Z. Zioucni.
Focusing on music in all its forms, in parallel with her participation in orchestras, she also occurs Training Room (sonata with organ, harp, woodwind quintet, octet wind …) and participates in various recordings varieties (Grand Corps Malade, Adamo …).