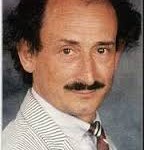 Xavier Darasse was born in Toulouse in 1934 and grew up in a musical family, his mother an organist. At the age of 16 he was admitted to the Conservatoire National de Paris where he won numerous awards, including first prize for Harmony and Counterpoint, Organ, Improvisation, and later first prize for Composition in the class of Olivier Messiaen. A brilliant career as a performer then unfolded for him, with concerts in Europe, Russia, the United States, Canada, and Japan. In 1966 he established the organ class at the Conservatoire de Toulouse and became the principal organizer of musical events in his city.
In 1976 he lost the use of his right arm in a tragic accident, and his career as an organist was suddenly interrupted. Darasse then turned to composition and teaching. In 1985 he was appointed professor of the Organ class in the Conservatoire National Supérieur de Lyon, and in 1991 he became Director of the Conservatoire National de Paris. He was a very gentle person and exercised his talents in various domains: composition, teaching, expertise in organ buil-ding… He died in 1992.
Xavier Darasse also participated for several years in the Académies d'été de Saint Maximin, where he gave master classes and recitals. In the 1972 concert, titled The Symphonic Turning Point, he performed works of Mendelssohn, Liszt and Franck on the Isnard organ with an impressive sound.
http://www.toulouse-les-orgues.org/le-festival/programme-2012/xavier-darasse-un-musicien-du-xxe.html