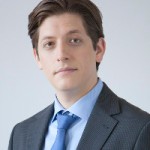 Considered one of the most promising young musician in Canada, Vincent Boucher studied with harpsichordist Luc Beauséjour and organist Bernard Lagacé before entering the Montreal Conservatory as a student of Mireille Lagacé. He obtained Premier Prix diplomas in both harpsichord and organ on unanimous decisions of the jury. He completed his studies in Vienna with Michael Gailit (organ) and Gordon Murray (harpsichord), and in Paris with Pierre Pincemaille (improvisation). He has attended several academies and masterclasses with leading figures such as Kenneth Gilbert, Ton Koopman, James David Christie and Marie-Claire Alain.
In November 2000, Vincent Boucher won First Prize at the John Robb Competition organized by the Royal Canadian College of Organists, the oldest organ competition in Canada. In June 2002, he was awarded the prestigious Prix d'Europe prize by the Académie de musique du Québec, after taking part in the competition which is the oldest in Canada open to both singers and instrumentalists. He was the first organist to win the prize in 34 years.
For four years, Vincent Boucher was the titular organist of the Sainte-Cécile cathedral in Valleyfield, Québec, where he recorded a CD for the Fonovox label. He gave recitals in Canada, France and Austria, and regularly heard on the Canadian Broadcasting Corporation.
Vincent Boucher is a Chartered Financial Analyst (CFA) and works as a financial analyst at the National Bank of Canada. He holds a Bachelor's degree in finance from the University of Montréal Business School, where he is currently completing a postgraduate course in e-commerce.
http://www.atmaclassique.com/Fr/Artistes/ArtisteInfo.aspx?ArtisteID=290