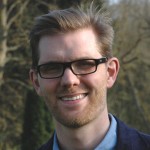 After his beginnings in the semi-professional choir of High-Brittany directed by Jean-Michel Noël, Olivier MICHEL joined the chorus of the opera of Rennes.
Graduate of musicology, he continues his vocal formation with Catherine Cardin and enriches his technique with Patrick Vilet, of which he attends masterclass.
In parallel, this baritone impassions himself for the hymn, supports maîtrisiens projects, raises voices of adult and voices of children, as a craftsman of the breath. Its class of song is open since 2010, mainly in the shade of arrows of the cathedral of Chartres.